Dating Expert
Brooke Lewis is an award-winning Actress, Board Certified Life Coach and Dating and Relationship Expert. She has done writing, speaking and TV segments in media such as CBS2 KCAL9 Los Angeles, San Diego Living CW6, CBS 8 Las Vegas Now, Fox 5 Vegas, AM Buffalo, FOX 29 Philadelphia, John Kerwin Live, AfterBuzz TV, Pop Trigger TV, Brandi Glanville Unfiltered, Huffington Post, Hollywood Life, hers Magazine, She Knows, Your Tango, Dirty And Thirty, Girls Life, Her Campus, Woman's Day, Female First and Meet Mindful. She is also known as the sassy Co-host on the dating talk show Breaking Dating. In August 2016, her book Coaching From A Professed Hot Mess was published and hit #1 New Release in both Etiquette and Guides & Advice on Amazon. This book was also the winner of the Beverly Hills Book Awards 2016 Self-help Motivational Book. She has empowered women and men around the world, giving them knowledge they can use in their everyday lives and giving them the confidence they need to go after life, love and their dreams. Her motto is...BE FEARLESS!
---
Brandi Glanville Unfiltered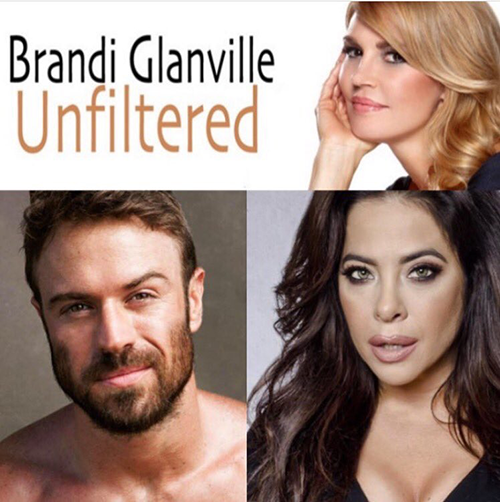 Dating and Fine Dining by Brooke Lewis
---
Brooke Lewis: "We Need to Value Ourselves More"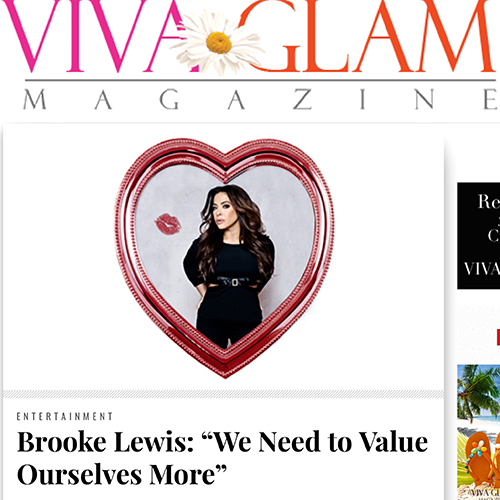 ---
Can We Have It All: Career and Marriage?
---
Everything To Know About Getting Intimate With Someone New After A Bad Break Breakup

Why Breaking The Girl Code Could Be The Best Thing You Ever Do

---
Her Campus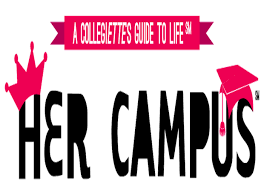 ---
A Guide to Dating in 2016 with Brooke Lewis

Brooke Lewis: "€œA Body of Personal Information"

---
On Love & Technology: Experts Say Love Can Be Just A Click Away
---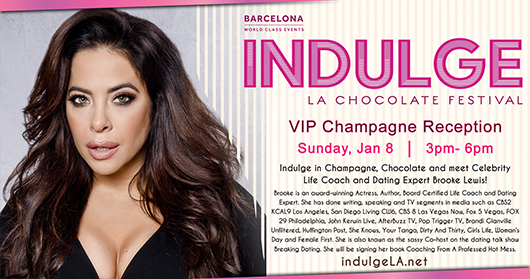 ---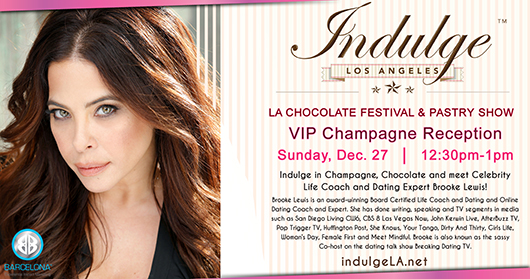 ---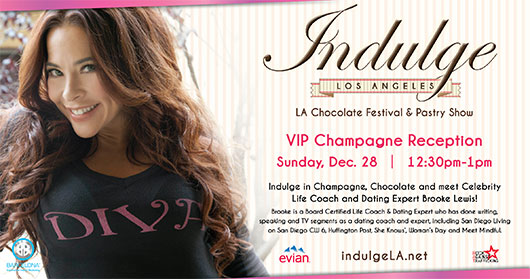 ---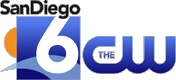 SAN DIEGO LIVING - ADVICE ABOUT ONLINE DATING & MS. VAMPY'S LOVE BITES
SAN DIEGO LIVING - VALENTINE'S DAY ADVICE FROM A SCREAM QUEEN & DRAMA QUEEN ON TIPS TO AVOID A SCARY DATE