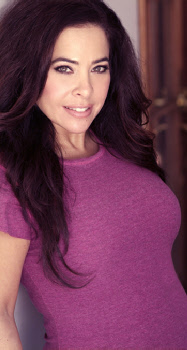 FOLLOW ME
Sign Up For My Mailing List!
Enter Your Email Address
AUDIO DOWNLOAD
LISTEN TO OVER 35 MINUTES OF FEARLESS TIPS FROM THE BE YOU...AND, BE FEARLESS! LIFE COACH VIDEO SERIES
buy
Life Coach, Dating Expert, and Entertainment Consultant
DO YOU KNOW HOW MANY TEENS, YOUNG ADULTS AND WOMEN STRUGGLE WITH THE COURAGE TO MAKE THE RIGHT CHOICES AND FIND THEIR OWN VOICE?
I AM A CERTIFIED LIFE COACH AND I EMPOWER TEENS, YOUNG ADULTS AND WOMEN TO BE COURAGEOUS, SO THEY CAN MAKE THE RIGHT CHOICES AND FIND THEIR OWN VOICE.
Why choose Brooke Lewis as your life coach?
Brooke can help you overcome any challenge, feel confident about yourself and make powerful choices.
Brooke will support you, guide you and honor you in areas where you are feeling stuck, confused, fearful, insecure or simply needing help or someone to listen.
Brooke is here to support you as your "friend", "buddy", "mentor" and "confidante"
...someone every teen, young adult and woman deserves.
Brooke will help you "Be You…And, Be Fearless!"
Be You And Be Fearless Life Coach specializes in:
Women
Creative Professionals
Teens and young adults (13-30)
LGBT teens and young adults (13-30)
Young actors (13-30)
Are you, your child, family member or friend challenged with any of the following?
Making powerful choices
Embracing and loving "you"
Peer pressure
Self-esteem
Body image and issues
Dating
Bullying
Following your dreams
Dealing with divorced parents
Health problems
And, many more…
Our true goal is to help you discover who you are and feel A-mazing about it!
ARE YOU FEARLESS?
HOW FEARLESS ARE YOU?
DO YOU HAVE THE COURAGE TO SHOW THE WORLD WHO YOU REALLY ARE?
BE YOU...AND, BE FEARLESS! - INTRODUCTION
SAN DIEGO LIVING - ASK THE DRAMA QUEEN